The Eemshaven is currently the base for the construction of several offshore wind farms: Hollandse Kust Noord (Netherlands), Gode Wind 3 and Borkum Riffgrund 3 (both Germany). The work for the two German wind farms consists of the transport and installation of the monopiles and secondary steel. The monopiles for wind farm Gode Wind 3 will be installed first. By now, 24 monopiles out of a total of 107 have arrived in the Beatrixhaven and the process of loading the monopiles onto an installation vessel, Les Alizés of the Jan de Nul group, in the Julianahaven will begin shortly.
This will involve moving these immense structures through the port area one by one from the BOW storage site at the Beatrixhaven to the loading facility at the Wagenborg Terminal in the Julianahaven. Due to the size of the transports, additional lanes have been created in bends and some road sections have been widened. Q3 Heavy Lift BV will carry out these transports over land with so-called SPMTs (multi-wheel vehicles). Recently the first pile (100 metres long, with a weight of 1,500 tonnes and a diameter of 9.5 metres) was transported to the Julianahaven in this way, and that took approximately 5.5 hours.
Naturally, these transports impact the access of various businesses in Eemshaven. The movements will largely take place at night, between 18:00 and 06:00 hours, to keep disruption to a minimum. Roads will be closed and traffic managers will be deployed to guide traffic and the emergency services where necessary. The transports will continue for the rest of the year.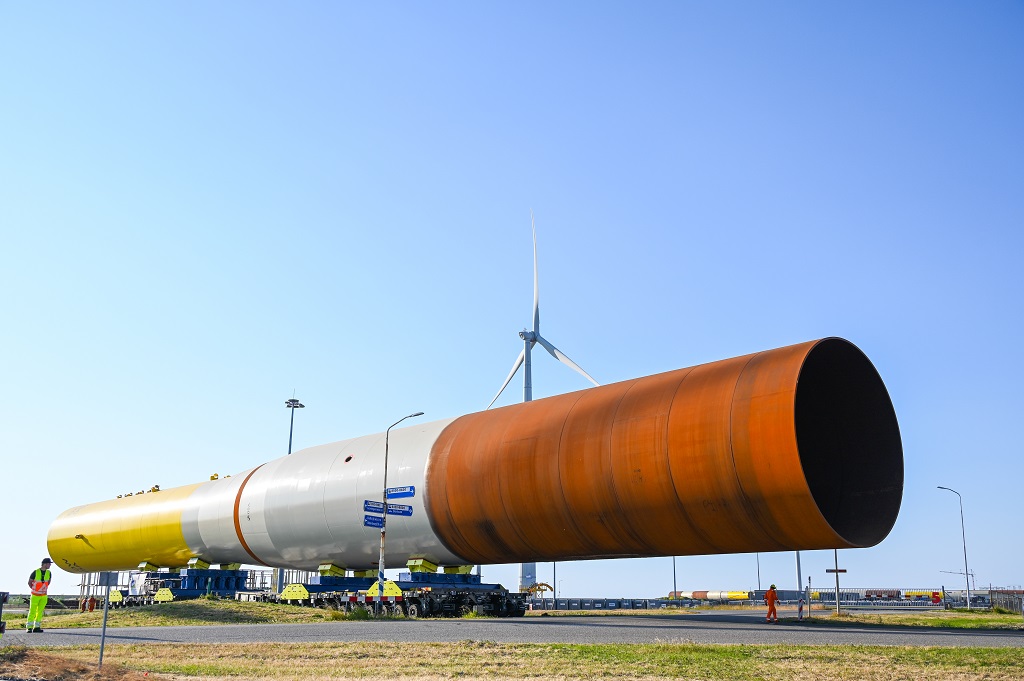 The transportation of the first monopile through the port area to the loading facility in the Julianahaven (Photo Groningen Seaports – eemshavenonline.nl)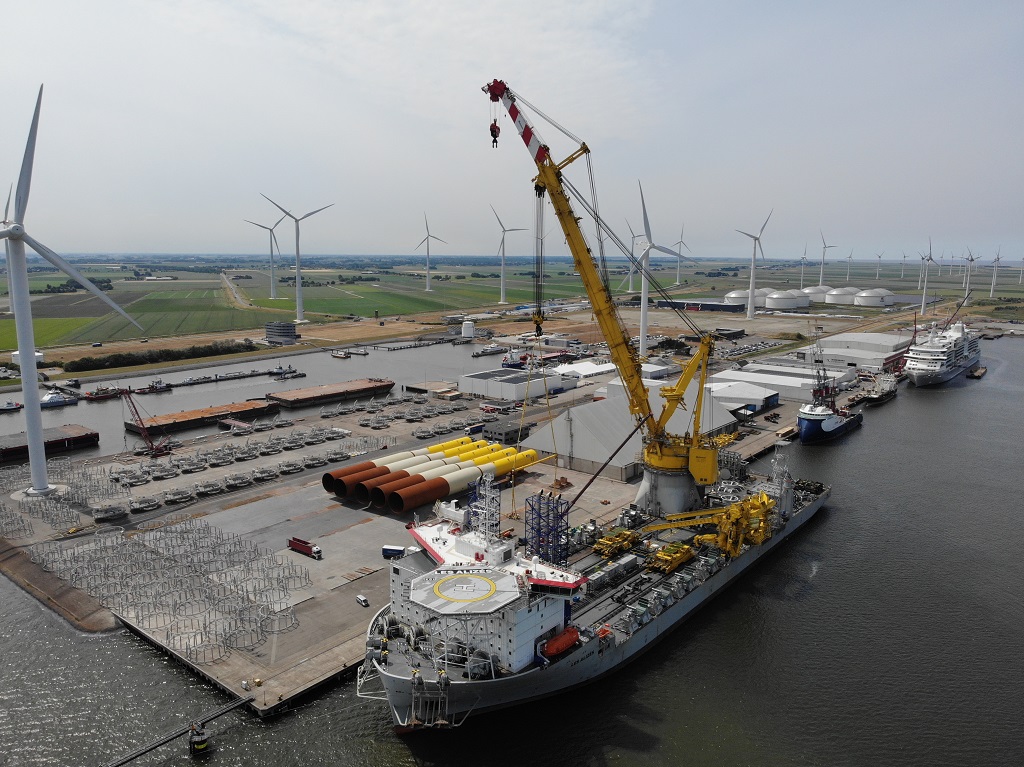 The installation vessel Les Alizés in the Julianahaven, prepared to load the first monopiles for wind farm Gode Wind 3 (Photo Groningen Seaports)