EMS Maritime Offshore operates the Heliport Eemshaven. Now another important milestone has been reached. A supplier contract with Shell Aviation for the future delivery of JET-A1 fuel has been signed.
The first delivery will take place shortly. The heliport will be fully operational and be approved for international flight operations within the next weeks.
"With Shell Aviation we have a strong partner at our side who will supply us with the highest quality and delivery reliability in the future:" says Marcel Diekmann, authorized representative at EMS Maritime Offshore.
"We believe in the long-term success of Heliport Eemshaven and the great development opportunities. We look forward to taking this path together with EMS Maritime Offshore in the next years." says Yannick Leushuis, General Aviation Sales Manager West Europe at Shell Aviation.
Heliport Eemshaven
The official opening of Heliport Eemshaven took place on Friday 13 September 2019 by Minister Wiebes of Economic Affairs. The commissioning of the heliport will further strengthen Eemshaven's position in the offshore wind sector. The helicopters handled there will mainly be used for the maintenance of the offshore wind turbines on the high seas, but can also be used for ambulance and trauma flights and for example, for piloting ships. On average, up to 15 flights per day are expected. Eemshaven is already the maintenance base for the Gemini, Veja Mate, Merkur Offshore and Deutsche Bucht wind farms (316 turbines in total). Due to its location, the presence of the entire supply chain, the potential of many more planned wind turbines in the North Sea and the presence of this landing and take-off area for helicopters, Eemshaven is very attractive as service base for offshore wind farms.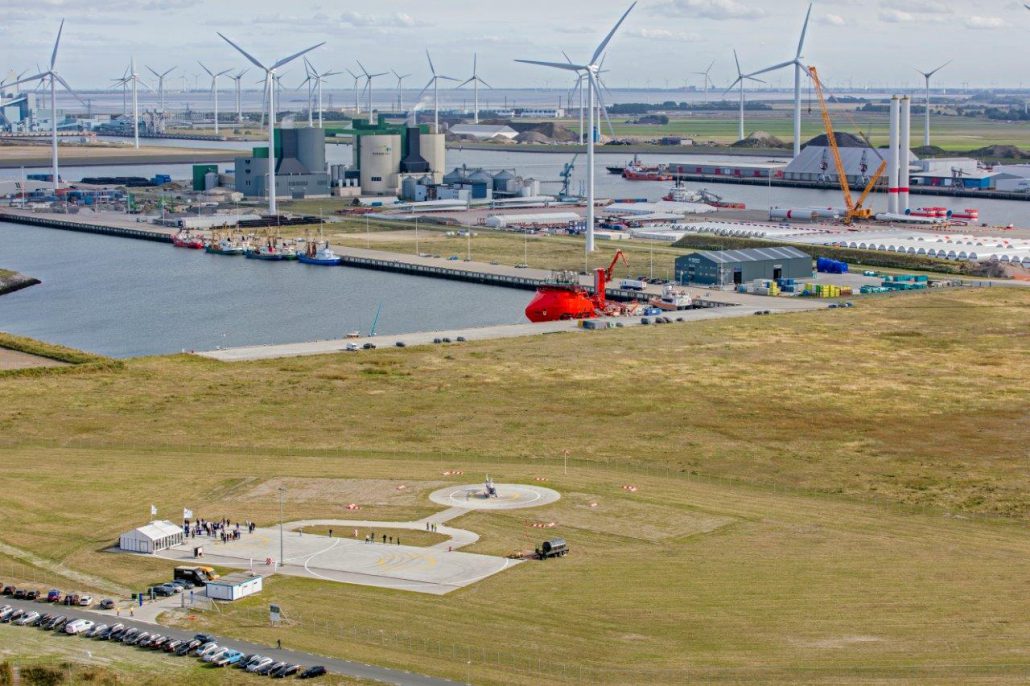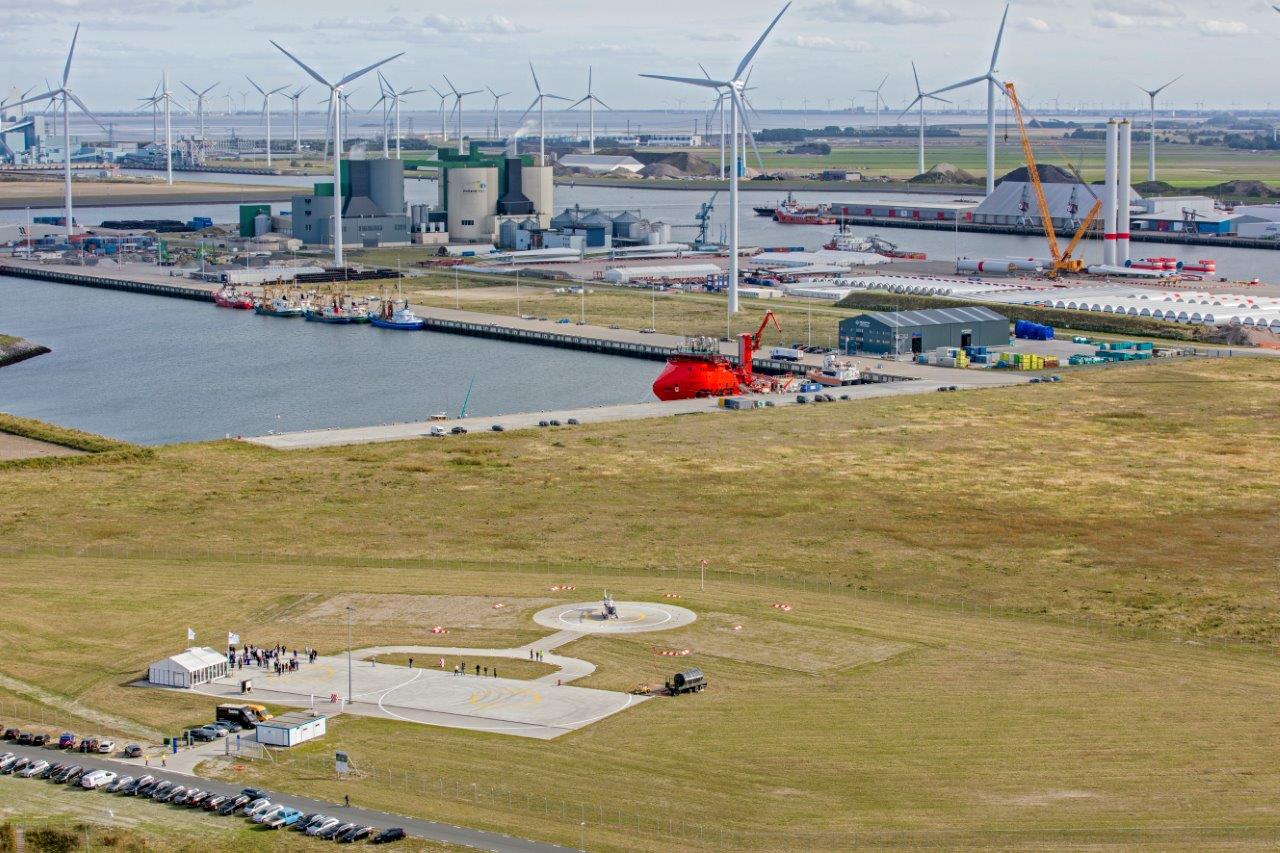 Heliport Eemshaven, where EMS Maritime Offshore signed a supplier contract with Shell Aviation for the future delivery of JET-A1 fuel