Lagerwey is currently testing the first climbing crane in the world for the installation of wind turbines in the Eemshaven. After extensive testing on the ground, it is now time to test the climbing and hoisting abilities of the crane in practice. The test is carried out on the highest wind turbine on land in the Netherlands
The so-called Climbing Crane builds the wind turbine tower and then uses the tower to climb upwards. Thus, the crane builts up and climbs independently. This solves the problem of the large transport and long construction times of the giant cranes needed to build the ever-increasing wind turbines. Using the Climbing Crane also facilitates the installation of high wind turbines at sea because large construction vessels are no longer needed.
The test will take several weeks. In October, Lagerwey uses the Climbing Crane for the construction of the second L136 wind turbine.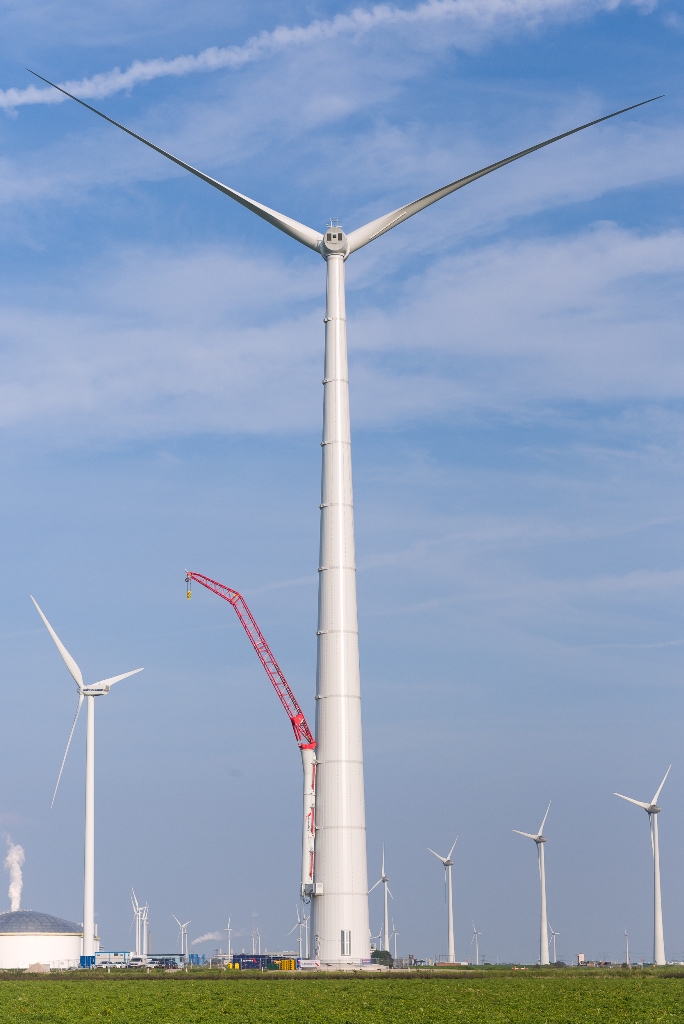 Lagerwey tests its Climbing Crane on the highest wind turbine on land in the Netherlands in Eemshaven