DHSS receives contract for ships agency and port logistics services from GE Renewable Energy for Merkur Offshore Windfarm
DHSS is awarded a ships agency and port logistics services contract by GE Renewable Energy for windfarm Merkur Offshore in German North Sea. The activities will be carried out from DHSS it's new supply base in the Port of Eemshaven and will begin mid-February 2018 starting with SOV Vestland Cygnus and involved CTV's.
As a well experienced ships agency in the offshore energy markets, DHSS is delighted  that GE Renewables has awarded us this contract. DHSS is looking forward to be working with the site team of GE Renewable Energy on this important project. This contract is a solid basis for further growth and development of DHSS in the Port of Eemshaven.
"DHSS new build offshore supply base with preferred berthing space, is in the heart of GE's shore base operations in the Port of Eemshaven. It is ideally located for all phases of the total life span of the windfarm, says Mr Wim Schouwenaar, CEO of DHSS."
According to DHSS, smooth collaboration with all involved parties and sites  is the key for a successful operation. OWF Merkur, comprising 66 GE Haliade 150-6MW turbines, is expected to be completed by the end of 2018 and fully operational in 2019.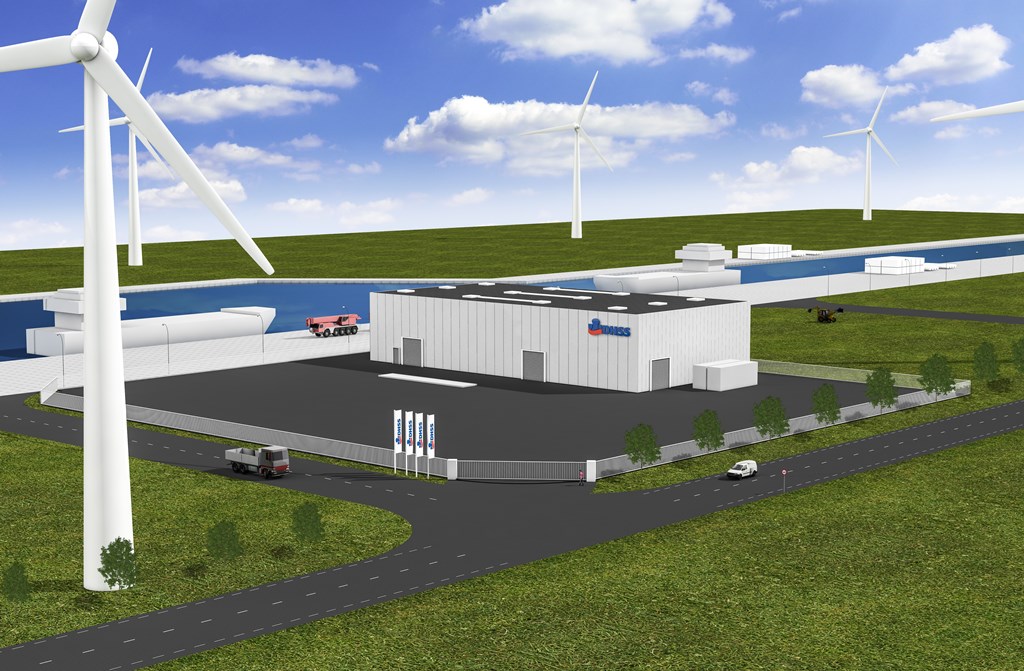 Artist impression DHSS Eemshaven supply base, Beatrixhaven