Google is once again expanding its data centre in Eemshaven with an investment of 500 million euros. The announcement comes just as the piles for the second phase are being driven into the ground. Google is making this infrastructure investment to support the strong and growing demand for its services such as Search and YouTube. Google also has a Google Cloud region in Eemshaven, which allows customers and users in the Netherlands and the surrounding areas to use Google Cloud services close to home. An average of 1000 people will be working at the site during the construction phase. The new growth development is expected to be completed in 2020, and will provide 350 jobs.
Cas König, CEO of Groningen Seaports, is delighted with Google's second expansion in Eemshaven. "Google's new investment in our region places Eemshaven even more prominently on the international map as a location for data centres. Eemshaven is able to provide all the facilities needed in terms of space, green electricity and fibre-optic cables. Google's total investment of 2 billion euros in Eemshaven will provide hundreds of jobs for different levels of education. A great addition to our area."
Google's data centres are among the most efficient in the world and use an average of 50% less energy than normal data centres. The data centre in Eemshaven was Google's first to run entirely on green energy from day one, supplied by Eneco's wind farm and solar park. Google has been CO2-neutral for more than 10 years, and since 2017 its energy consumption has been offset by 100% renewable energy for all its activities.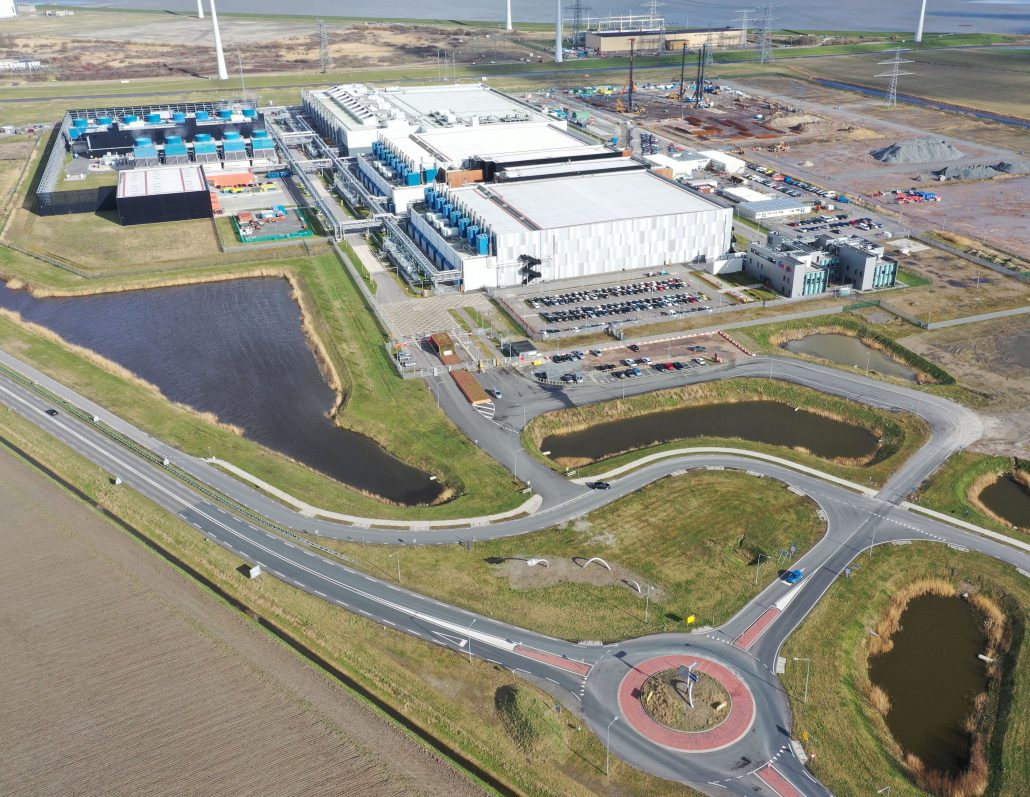 Google's current data centre in Eemshaven