Bek & Verburg, a maritime, port-oriented environmental service provider, recently made space for two circular initiatives on its two-hectare site in Eemshaven. Bek & Verburg houses the companies Impact Recycling and Uppact BV in its distinctive warehouse at Beatrixhaven. Together with Bek & Verburg and Groningen Seaports, Impact Recycling is looking into techniques for converting plastic fishing nets from all over the Netherlands into the high-grade raw materials polypropylene (PP) and polyethylene (PE) in Eemshaven. Uppact uses innovative technology to process the stream of non-recyclable plastic and textile waste into a new material and into robust and recyclable new products. 
"Throughout our company's 60 years, we have continually developed into the environmental service provider that we are today. With the opening of our site, we as Bek & Verburg are taking another big step. Waste used to be a product, and our aim is to ensure it becomes a new product again. These two initiatives will enable us to raise our current recycling rate of 93% to a higher level," says Bek & Verburg.
Groningen Seaports is also pleased with these circular pilot projects. CEO Cas König: "We're very pleased to see that these parties want to bring their international and innovative techniques to our port. Ambitious start-ups and scale-ups are very important to a region's economic development. It is also good to see that a party like Bek & Verburg is open to this. Such initiatives fit perfectly with the circular pillars we have shaped from the Chemport Europe ecosystem."
Impact Recycling
Impact Recycling's pilot machine recently arrived at Eemshaven from the UK. In the meantime, this machine has been installed in the Bek & Verburg warehouse. With this machine, the innovative BOSS technique is used to recycle plastic fishing net material into raw materials for items such as plastic furniture, baby bottles, lunch boxes and drinking cups, toys, car parts and jerry cans. This process will be tested in Eemshaven in the near future. Impact Recycling is also setting out to establish new connections with other parties in the circular chain. The waste that is unsuitable for Impact Recycling and two residual streams will be sent to other sustainable partners, for example, to make crates for flower bulbs or circular furniture.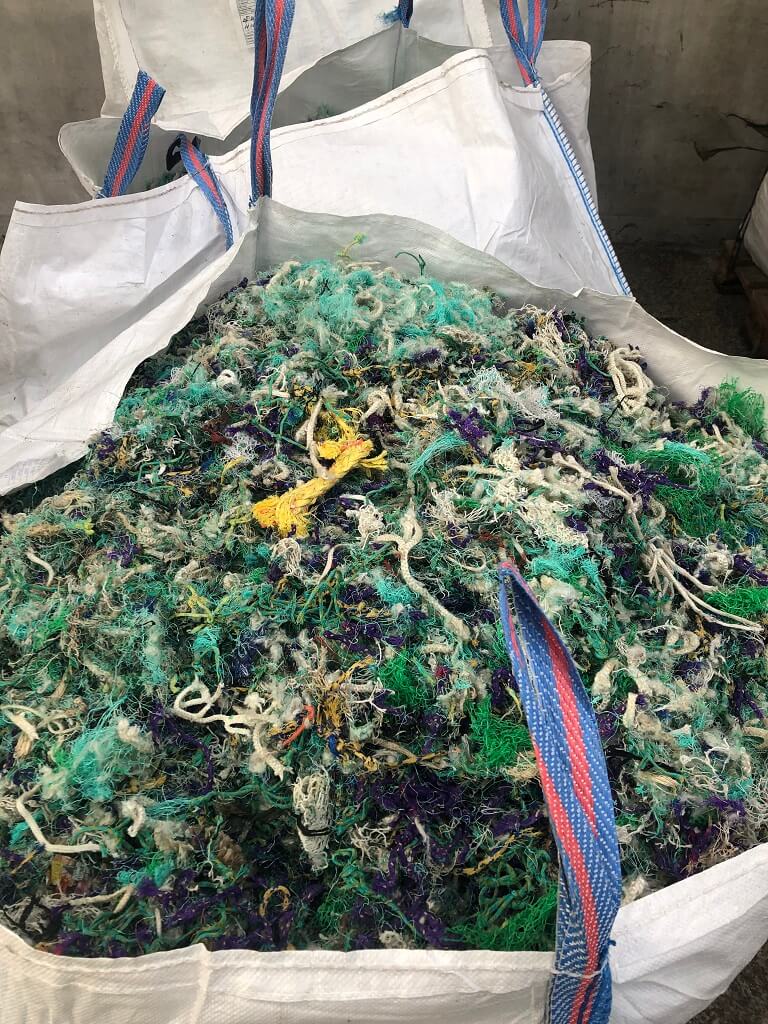 The recycled raw materials from Impact Recycling
Uppact
Uppact is also building a test and demonstration facility in the Bek & Verburg warehouse. Their Australian pilot machine ('UnWastor') recently arrived in Eemshaven, and in the next few months various streams of waste plastic and textile will be tested with this machine. We work mainly with waste from our own region. Uppact acquires that regional waste by working together with parties including the Waddenvereniging, the Jutfabriek Terschelling, NHL Stenden and Bek & Verburg. It also cooperates with the University Medical Centre Groningen (UMCG) and other hospitals to give the hospital's residual flows a second life. The ultimate aim is to make all non-recyclable plastic and textile waste in the Netherlands (and beyond) circular on a regional basis. The first two large processing plants are planned for 2023, the first of which will be at Eemshaven with a planned capacity of 15,000 tonnes per year.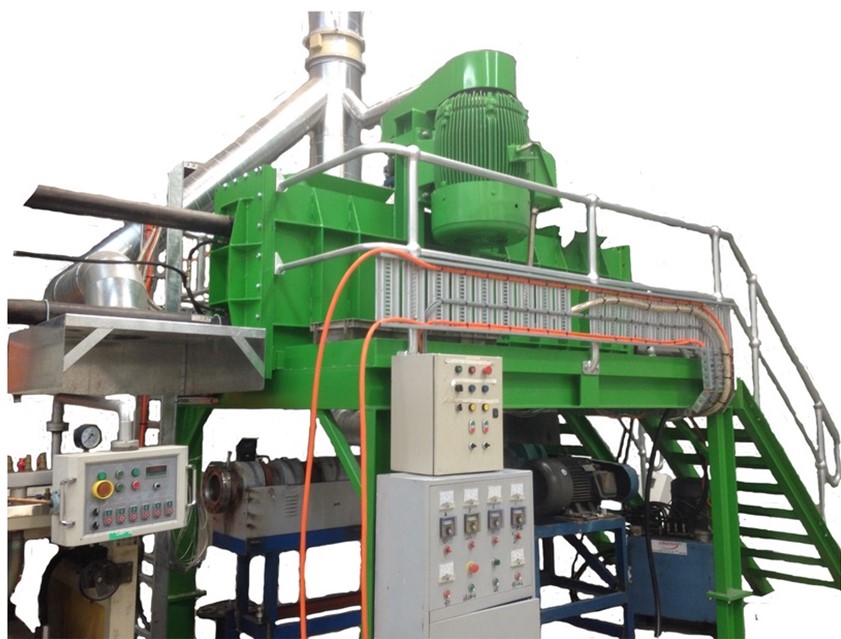 Pilot machine Uppact