Dutch company SkyNRG, world market leader in sustainable fuel for aviation, together with its partners KLM, SHV Energy and Schiphol, today announced the first sustainable kerosene production facility in Europe. From 2022 onwards, the plant being built in Delfzijl will contribute to an annual reduction of more than 250,000 tonnes of CO2 in the aviation sector. This means that yet another facility that works towards making our economy more sustainable has arrived in the Chemport Europe region. Green hydrogen is used in the production process. This means that the plant dovetails perfectly with Chemport Europe's ambitions to become the hydrogen hub of Europe. Companies and governments in the Northern Netherlands plan to invest 2.8 billion euros in emission-free hydrogen over the next 12 years, as demonstrated last week at a hydrogen symposium in Groningen.
Groningen Seaports is delighted with the arrival of SkyNRG in Delfzijl. CEO Cas König: "The arrival of SkyNRG not only strengthens our position as a hydrogen hub and energy region in Europe, but also contributes to the national climate goals. We also expect to see a substantial increase in logistics movements." Patrick Brouns, member of the provincial executive for Economic Affairs for the province of Groningen: "The arrival of SkyNRG makes a fundamental contribution to a sustainable northern economy and boosts employment for our residents. This is a big step towards the green industry of the future."
SkyNRG has opted for a sustainable form of hydrogen made from water and wind energy by entering into a partnership with the green hydrogen project of Nouryon and Gasunie. The factory fits seamlessly into the sustainable ecosystem of Chemport Europe. It is the first of its kind in the world to be built specifically for aviation fuel. Only residual and waste flows from regional industries, such as used deep-frying fat, form the raw materials for the factory. Both the sustainability of the chain and the associated products are guaranteed by certification from the Roundtable on Sustainable Biomaterials, the highest certification standard for biofuels.
With this plant, SkyNRG, supported by EIT Climate-KIC, is bringing together a large number of pioneers who are all committed to the next phase of the development of this supply chain: KLM, SHV Energy, Schiphol, Growth Fund, IFNN, EIT Climate-KIC, Groningen Seaports, Nouryon, Gasunie, Arcadis, Technip FMC, Haldor Topsoe, Desmet Ballestra, Susteen Technologies and MBP Solutions.
About SkyNRG
The Dutch company SkyNRG is the world market leader in the field of sustainable aviation fuel and has supplied fuel to more than 25 airlines on all continents. SkyNRG produces, blends and delivers sustainable aviation fuel, ensures sustainability throughout the supply chain and helps by co-funding the premium price compared to conventional fossil kerosene. At the same time, SkyNRG focuses on developing regional supply chains that offer truly sustainable and affordable alternatives to fossil fuels. SkyNRG has its operation certified by the RSB and is structurally advised by an independent Sustainability Board consisting of WWF International, European Climate Foundation, Solidaridad Network and the University of Groningen. www.skynrg.com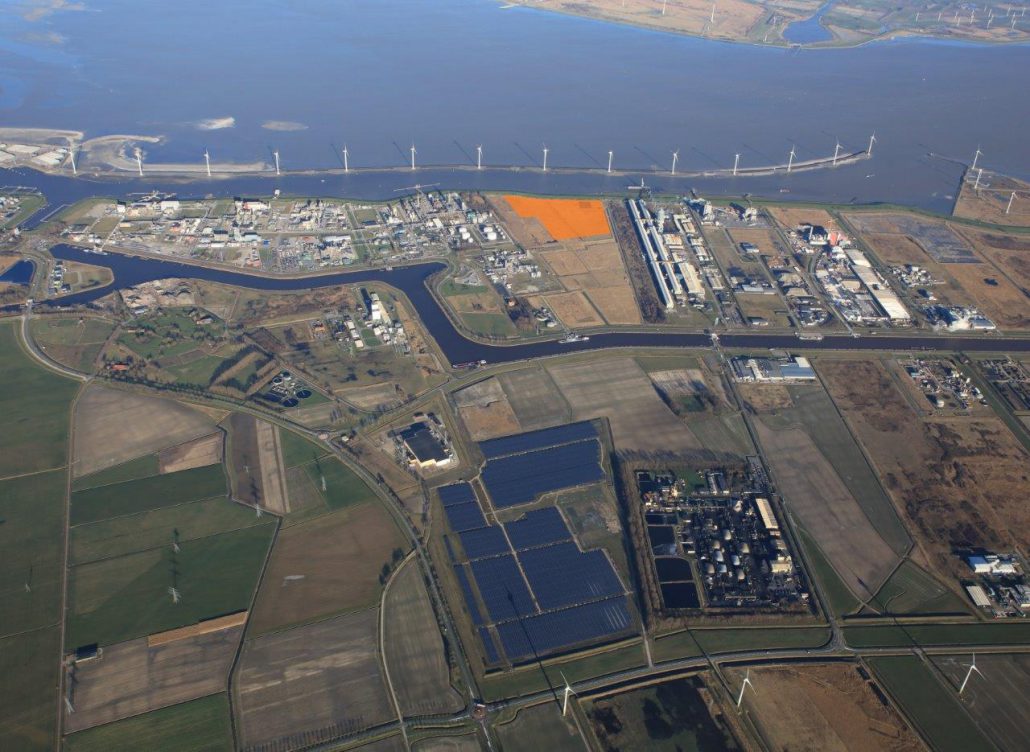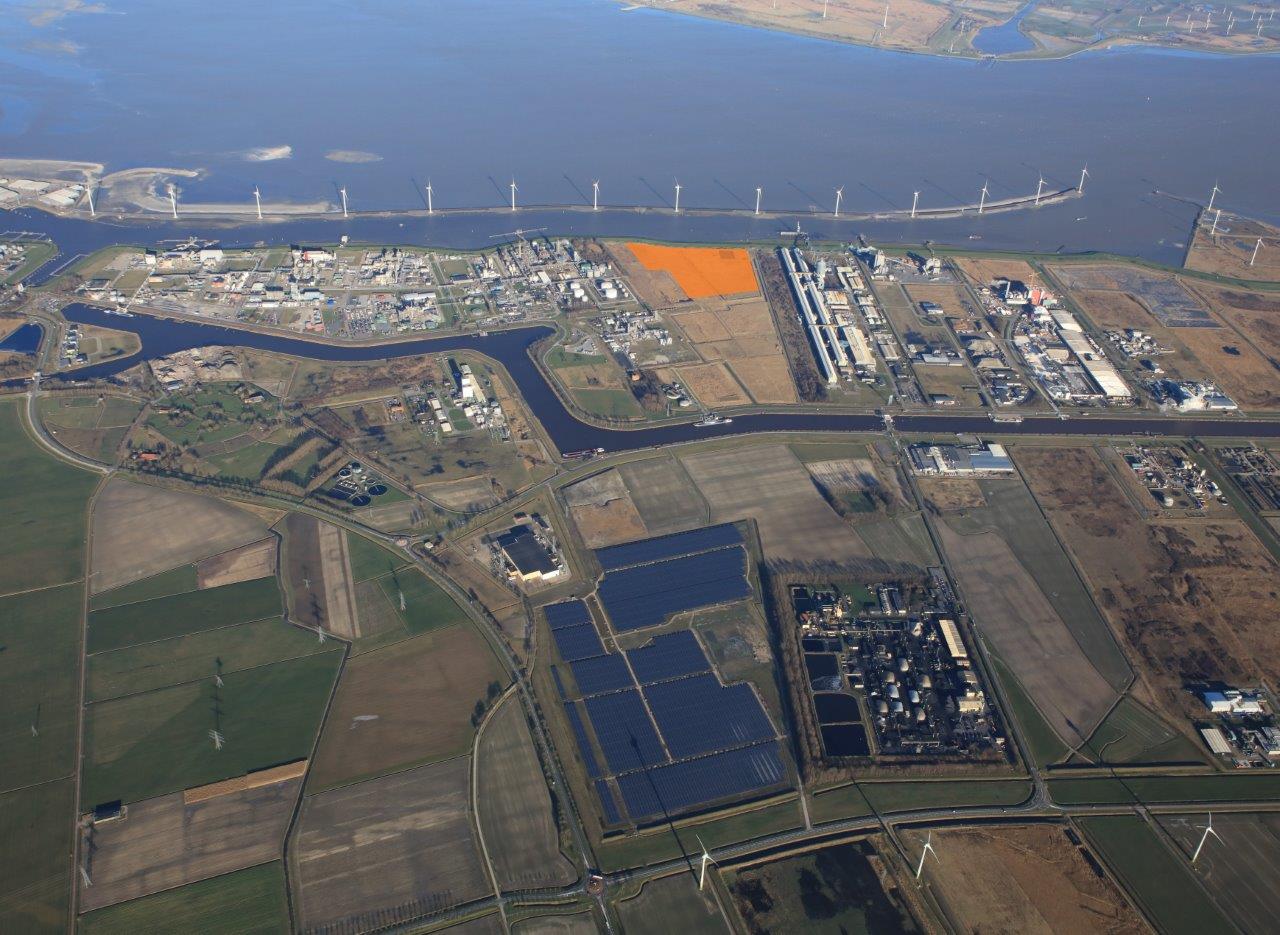 Industrial area Oosterhorn in Delfzijl with the location (in orange) of SkyNRG