A good opportunity for Eemshaven to strengthen its position as the offshore wind port of the Netherlands
On the 26th of March the Ministry of Economic Affairs and Climate Policy published the new follow-up roadmap for offshore wind energy. This sets out the further roll-out of wind at sea for the years 2024-2030. The province of Groningen, Groningen Seaports and the business community in the Eemsdelta warmly greeted this news. "We see opportunities for further growth in offshore wind as an alternative to Groningen gas. Also, the availability of large amounts of green energy is increasingly becoming a reason for industry to establish here, and the current business community needs this in order to become more sustainable. Rapidly scaling up the supply of renewable energy is a prerequisite for the business community to invest in green solutions."
The follow-up roadmap: a good stepping stone to more
A new wind farm of 700 MW will be operational north of Groningen in 2026. This new wind farm will be in line with the existing Gemini wind farm. A total of 1,300 MW of sustainable energy will be generated. The locations where the new wind farms are to be built were already decided a few years ago. The national government will have to look for new locations for the further expansion of offshore wind energy. A large area that is ideally suited is situated north of the Gemini parks. Previous research has already shown that there are big opportunities here. A potential of 10,000 MW of wind energy means that more than 15 times the amount of energy of the Gemini wind farm can be generated.  If the parties in Groningen have their way, the 700 MW close to Gemini is only the beginning: there are large-scale ambitions for offshore wind. This will contribute to making the Dutch energy system more sustainable. Another important aspect is that by linking wind energy to industry, a substantial CO2 reduction will also be achieved, and the business community will be offered a sustainable foundation for the future. This is in line with the government's policy of earmarking the Eems Delta as one of the growth areas for the chemical industry.
Greening the local economy
Offshore wind will also give the region an economic boost. In addition to direct employment, combined with Groningen's existing energy and knowledge infrastructure this development offers opportunities for innovation. Industry in the Eems Delta needs 4000 – 6000 MW of offshore wind to electrify the processes and thus make them green.. In the long term, for example, it will be possible to produce green hydrogen on a large scale using sustainable electricity instead of natural gas. Groningen is already experimenting with various ways of transporting and storing energy.
Groningen is very ambitious in this area and therefore wants the wind farm built as soon as possible. Member of the provincial executive Nienke Homan: "The designation of 700 MW close to Gemini is proof of the potential of the Eemsdelta and Eemshaven as Energy ports. However, the potential and ambition of the region go far beyond that. I urge Minister Wiebes of the Ministry of Economic Affairs to facilitate the accelerated and large-scale roll-out of wind energy north of the Wadden Sea, so that together we can give concrete form to the government undertaking of making Groningen an 'energy transition leader'.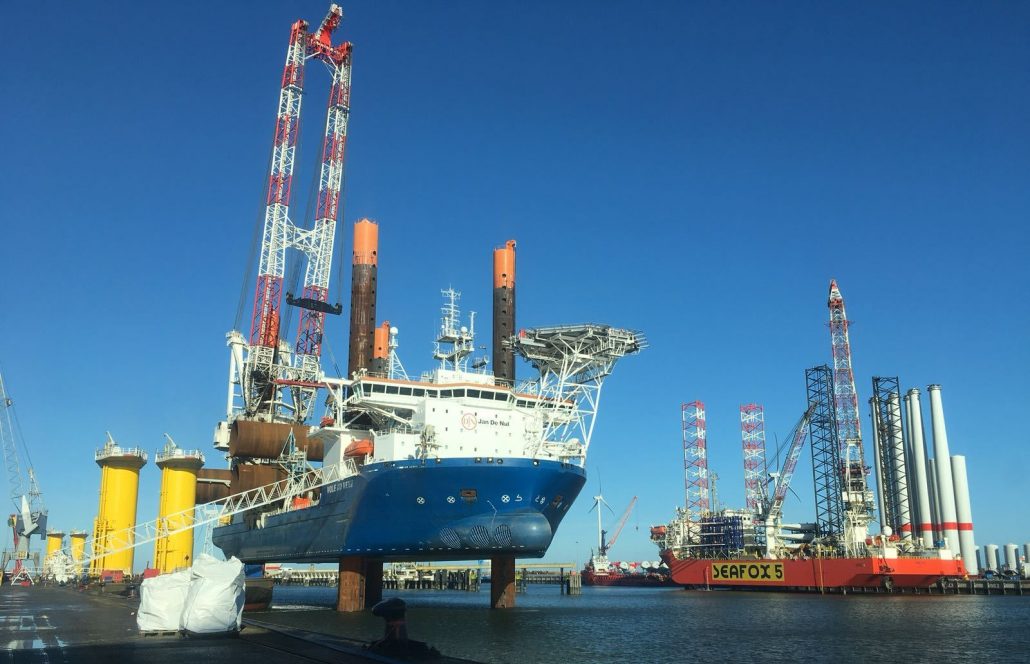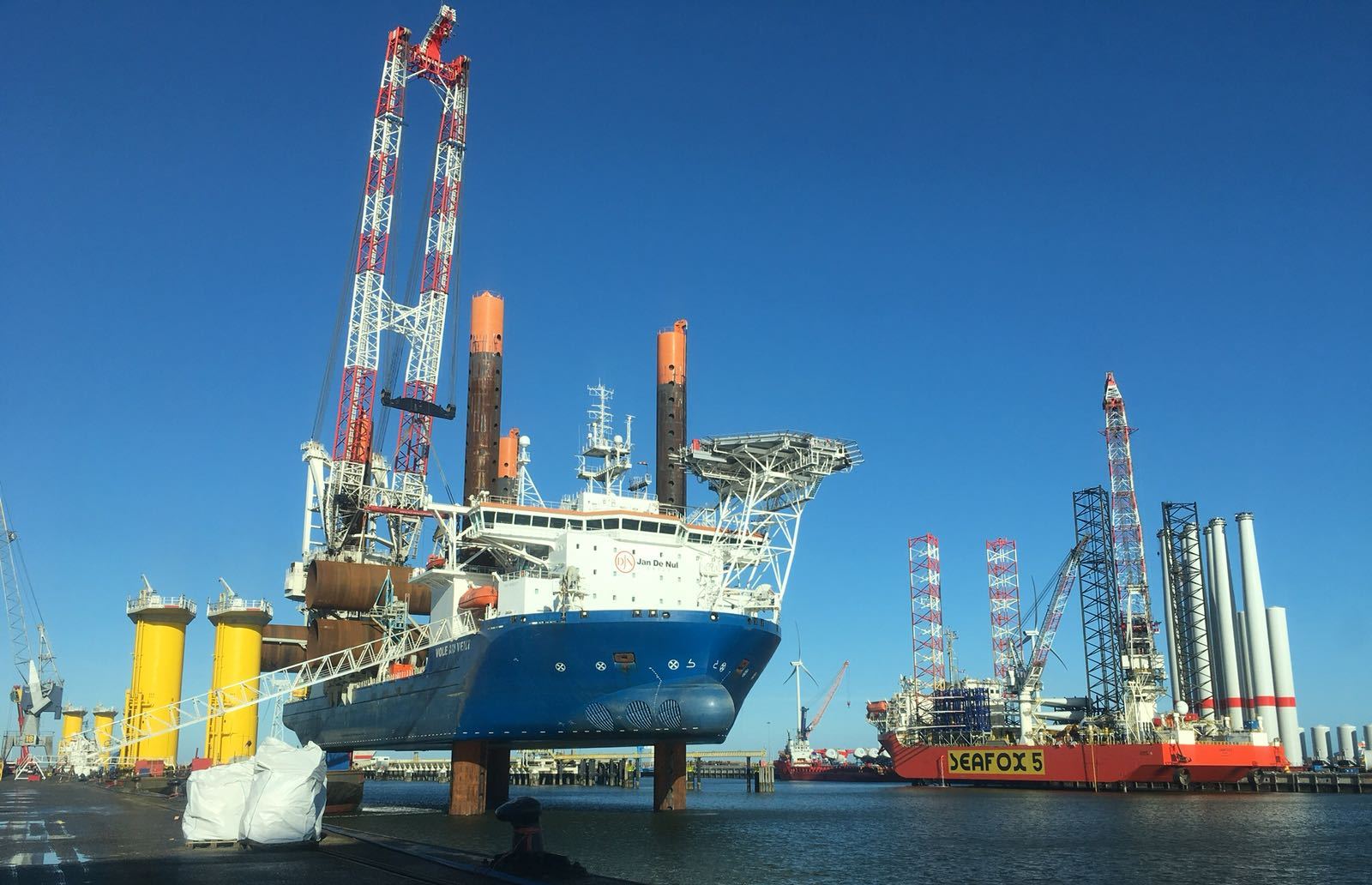 Offshore wind at Eemshaven. Vole au Vent with parts for wind farm Borkum Riffgrund II (l) and Seafox 5 operating for Merkur Offshore (r)