Progress is being made with the construction of the COBRA conversion station in Eemshaven. The contours are already clearly in sight, and the building is gradually taking shape. TenneT is building the conversion station to connect the undersea COBRA high voltage cable, which directly connects the Dutch and Danish electricity grids, to the existing grid. Energinet.dk is building the same converter station in Endrup in Denmark.
With an installed capacity of around 8000 MW divided over various energy carriers such as gas, wind (onshore and offshore), coal, hydro-power and solar energy, an impressive energy mix has been put in place at Eemshaven in recent years. The installation of the COBRA cable fits in well with these developments. The cable also makes a significant contribution to CO2 savings and improves the establishment climate for data centres, which are becoming increasingly likely to use green energy. Another aspect is that a fibre optic cable is being laid to Esbjerg with the COBRA cable. That strengthens Eemshaven as a data centre hub because it thus becomes part of the pivoting point of international connections that Esbjerg already forms. For this part of Europe, the fibre optic connection via Eemshaven is the fastest route to Scandinavia.
With a capacity of around 700 MW, the cable connection is about 325 kilometres longer and creates benefits for the Netherlands and Denmark alike. The Netherlands is importing more sustainable energy, especially wind energy, from Denmark. Guaranteeing reliability of delivery is of great importance to Denmark. The cable makes Dutch capacity structurally available to the Danish electricity grid and vice versa. Also, the cable connection is designed in such a way that a wind farm at sea can be connected at a later stage. The cable thus contributes to creating a sustainable international energy landscape, one of the goals of the European Union.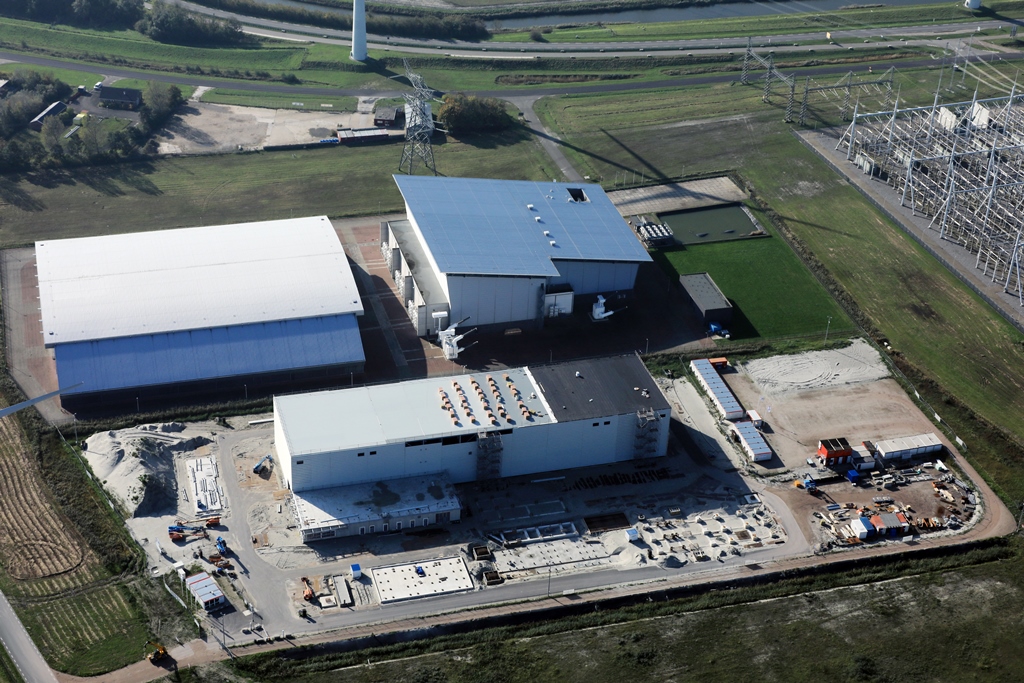 In the foreground, the COBRA converter station under construction at a location directly next to the NorNed converter station at Eemshaven