On Wednesday 11 April 2018 Dow celebrated the 45th anniversary of its establishment in Delfzijl. The establishment will be devoting 2018 to celebrations and expansions. The anniversary will be celebrated with a staff party and an open day in September. Delfzijl will also be completing a large-scale project this year to increase the factory's production capacity.
In the 45 years of its existence, the MDI factory in Delfzijl has developed into a leading establishment in the market. "The team in Delfzijl performs at the highest level each and every day. The business calls for a safe and reliable operation: the huge rise in demand for MDI in recent years has put this under pressure. Fortunately, our efforts are being rewarded: we continue to invest in projects to further improve our factory's reliability, capacity and storage," says Harry van de Worp, director of Dow Delfzijl.
In Delfzijl, Dow produces Methylene Diphenyl Di-Isocyanate (MDI), an important basic raw material for the polyurethane industry. In combination with polyol – which is produced in Dow Terneuzen – the MDI is formed into polyurethane, a foam that has many applications. In the form of soft foams mainly in mattresses, the furniture industry and in insulating materials. In its harder form it is used in refrigerators, dashboards and mobile phones, for example. MDI is also used in the soles of shoes and in adhesives and paints. Dow in Delfzijl employs 80 people.
Future-proof factory
Demand for MDI has increased enormously in recent years. As a result, the Delfzijl production site operates at a very high utilisation rate. This healthy operation has now given Dow good reason to further increase its capacity. In order to meet the increasing worldwide demand for MDI and to make the factory future-proof, the company is working on expanding its production capacity and flexibility.
Harry van de Worp: "Thanks to our Logistics Improvement project, we are significantly increasing the production of the MDI factory. We will also have more production flexibility in the future. We can produce more types of MDI that better meet market demands."
Dow Delfzijl has two storage tanks for the storage of raw materials. The existing factory will now be expanded with a third, new storage tank. This will create more storage capacity and make Dow Delfzijl less vulnerable in the future with regard to the supply of raw materials by ship for the production of MDI.
A special feature of the new storage tank is that it is built on 132 piles in an earthquake-proof design. This is necessary owing to the risk of earthquakes caused by gas production in the province of Groningen. Two new intermediate storage tanks will also be installed in the factory itself, which will ensure greater flexibility and continuity in the production process. In addition to building additional storage tanks, various improvements are being made in the production process, the cooling water system and automation. The investment ensures that Dow Delfzijl has a factory that is ready for the future. (Source: Dow Delfzijl)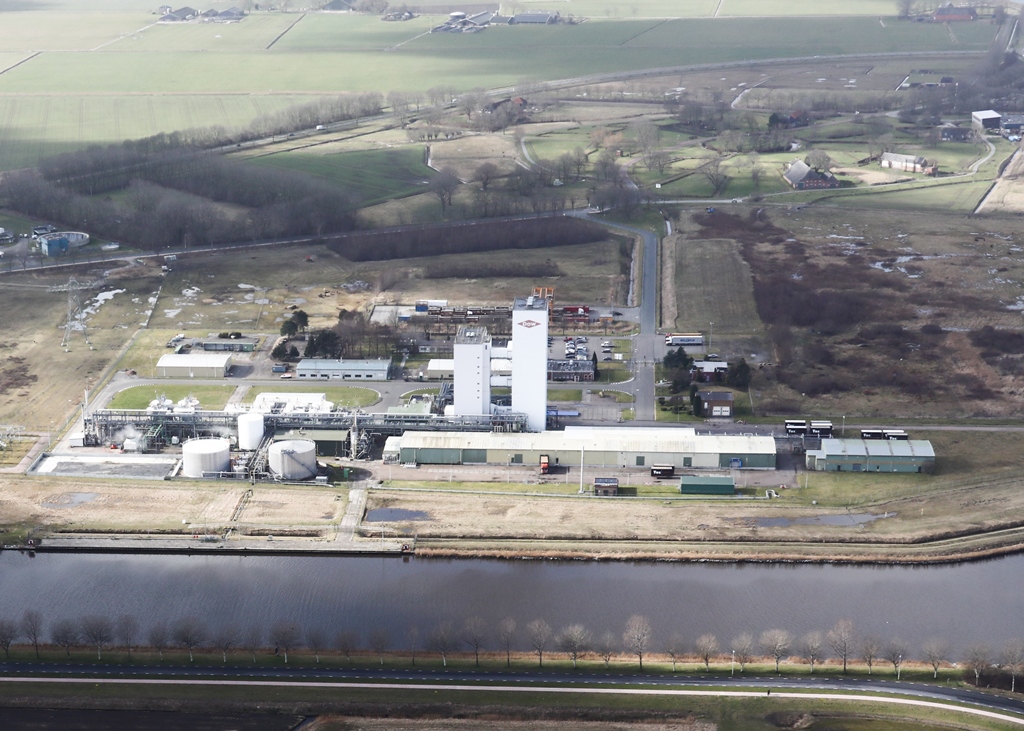 Dow's MDI factory at the Oosterhorn industrial estate in Delfzijl