Eurofiber has started construction on a new fiber-optic connection to the Eemshaven Dataport. Supplementing the existing route via Delfzijl, the route between the city of Groningen and Eemshaven will be Eurofiber's second connection to the Dataport. The new connection will be commissioned in the fourth quarter of 2018.
Situated directly along the coast, with access to an undersea cable and an excellent energy supply, Eemshaven is receiving extensive attention from international parties seeking accommodations for their data centers. However, the presence of a fully separate fiber-optic route to Groningen, Amsterdam, Hamburg and other cities is a key condition for these companies to opt for this location.
International companies
Once construction is complete on this second route, Eurofiber will be the only fiber-optic network supplier to offer its clients two fully separate fiber-optic connections between Groningen and Amsterdam. Groningen is connected to the internet hub in Amsterdam via two different routes: across the Afsluitdijk dam through North Holland, and around the water on the other side via Lelystad. Clients also have the option of accessing the shortest route to Hamburg. Infra Operator Director Arian de Korte: "Eemshaven is developing into a data center hub for hyperscale and wholesale colocation, and has full potential to become a landing point for very large data centers. The expectation is that many international companies in the IT and social media sectors will set up operations here. Companies like these demand a fiber-optic network that complies with the most stringent standards for bandwidth, uptime and latency and provides the shortest routes. Eurofiber can deliver that network for them."
The new connection will run directly between Eemshaven and Groningen, providing the shortest route to the data center hub in Amsterdam. De Korte: "By building a second redundant connection via a completely different route, we guarantee optimal continuity for the users. Our clients get access to an even faster network and the quality they need to guarantee provision of their services."
About Eurofiber Netherlands
Eurofiber Netherlands is a fast-growing international provider of industry-leading digital infrastructure. Relying on our own fiber-optic network and network solutions, Eurofiber provides open, future-proof infrastructure to companies, government bodies and non-profit organizations. Companies have complete freedom to choose the services, applications and providers they need. Eurofiber's infrastructure lays the foundation for smarter, more efficient asset deployment by facilitating unlimited data availability, cloud applications, and infrastructure for digital transformation. Eurofiber is building bridges towards a Smart Society. Since its establishment in 2000, Eurofiber has consistently expanded its infrastructure. The fiber-optic network covers nearly 30,000 km, providing national coverage in the Netherlands and Belgium and extending well into Germany.
About Green Dataport Eemshaven
Eemshaven is developing into a large-scale data and fiber-optic hub for a range of IT/data-oriented companies, with a strong focus on renewable energy. Energy & Dataport Manager Robert van Tuinen: "As early as 2012, Eurofiber was one of the first companies to join our select group of partners; their commitment and the decision to build an extra route will be a tremendous help in making Dataport an even greater success, for the region and for the Netherlands as a place for international businesses to establish a presence."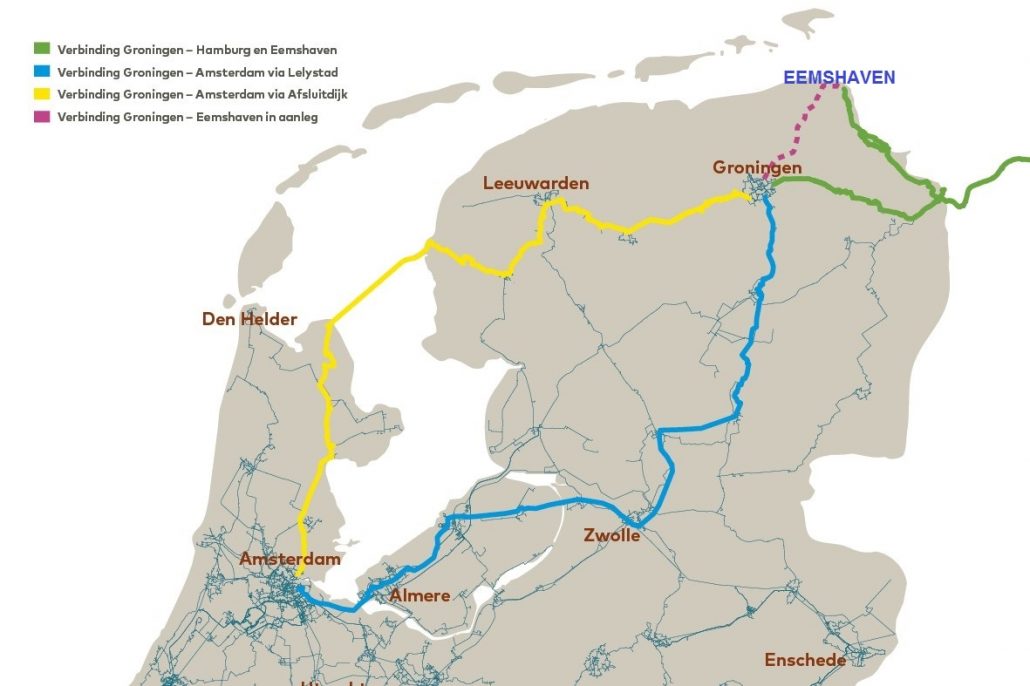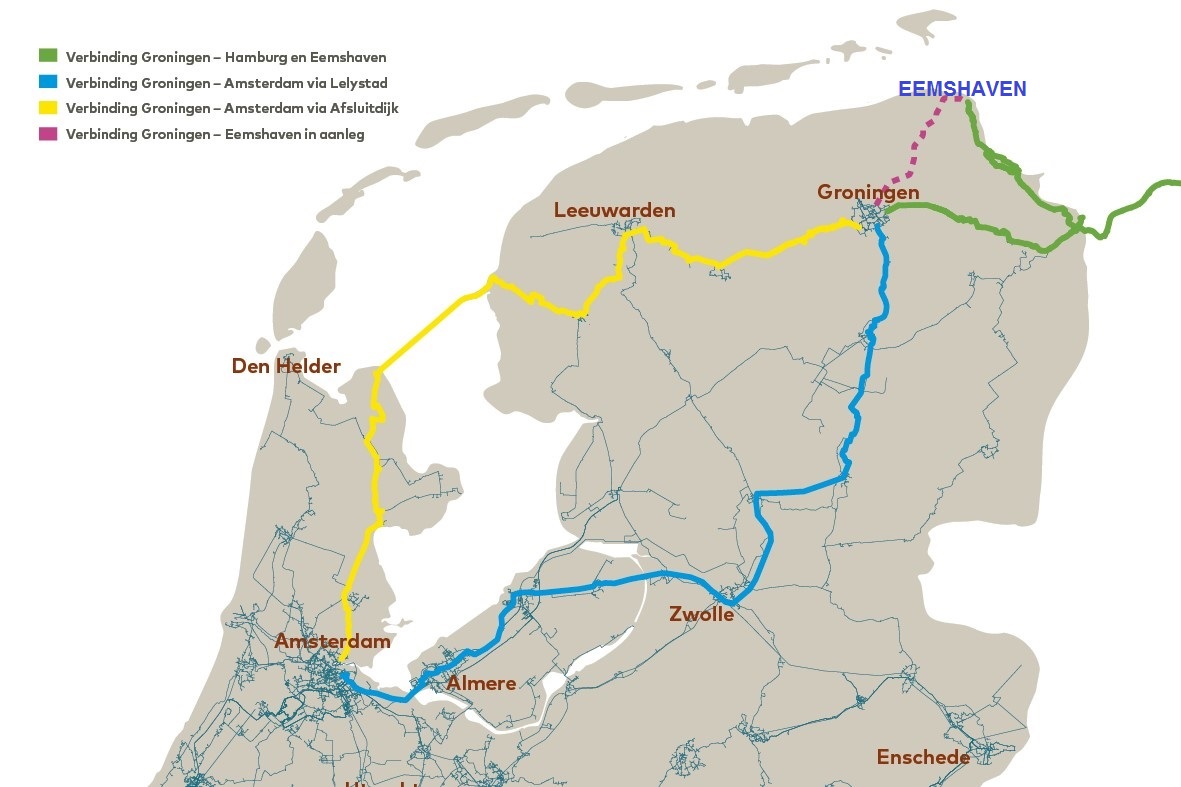 Map of Eurofiber connections including the new fiber-optic connection to Eemshaven