Groningen Seaports is committed to the further development of hydrogen infrastructure in its ports
Groningen Seaports and Pipelife have signed a cooperation agreement to build the infrastructure for the transport of green hydrogen in the port of Delfzijl and in Eemshaven. The port authority of Groningen is thus taking an important step in the further development of the hydrogen infrastructure in its industrial area. Initially, four kilometres of infrastructure will be built. The aim is to complete the pipeline within a year.
The infrastructure will transport hydrogen, made from renewable energy produced by wind turbines and solar parks (green hydrogen), to companies in the chemical and industrial sectors in the Groningen region. The use of plastic pipes makes it possible to achieve a considerable reduction in transport costs.
Pipelife will supply the pipes and Groningen Seaports will see to the construction. Hydrogen can offer an important solution to the problems caused by fluctuations in the green energy supply. Electricity (from wind turbines) can be converted into molecules and stored as hydrogen. Hydrogen can be converted in turn into raw material or fuel for various chemical and industrial companies.
Cas König, CEO of Groningen Seaports: "Green hydrogen presents a great opportunity to make Groningen's economy more sustainable and future-proof. Groningen Seaports wants to play a prominent role in the region's energy transition. That way, we'll also improve the business climate, both for new and existing industry in our area".
Mark van Loon, CEO of Pipelife: "SoluForce has a proven track record as a technology, which we are happy to apply to the transport of green hydrogen. Green hydrogen has a lot of potential, but is still expensive. The advantages of flexible plastic pipes make many business cases for green hydrogen feasible."
The expectation is that the accumulated knowledge of and experience with the transport of hydrogen will also be applied outside the region. Not only are green hydrogen and other renewable energy sources becoming increasingly important to the Dutch economy, the use of flexible plastic pipes for the transport of hydrogen and the associated cost savings make green energy more attractive.
SoluForce, a division of Pipelife B.V., is a proven technology for manufacturing pipes from flexible composite plastic. Compared to conventional steel pipes, composite plastic pipes are long-lasting, durable and safe to use for the transport of green hydrogen under high pressure. This technology has a proven track record in the oil and gas industry over many years.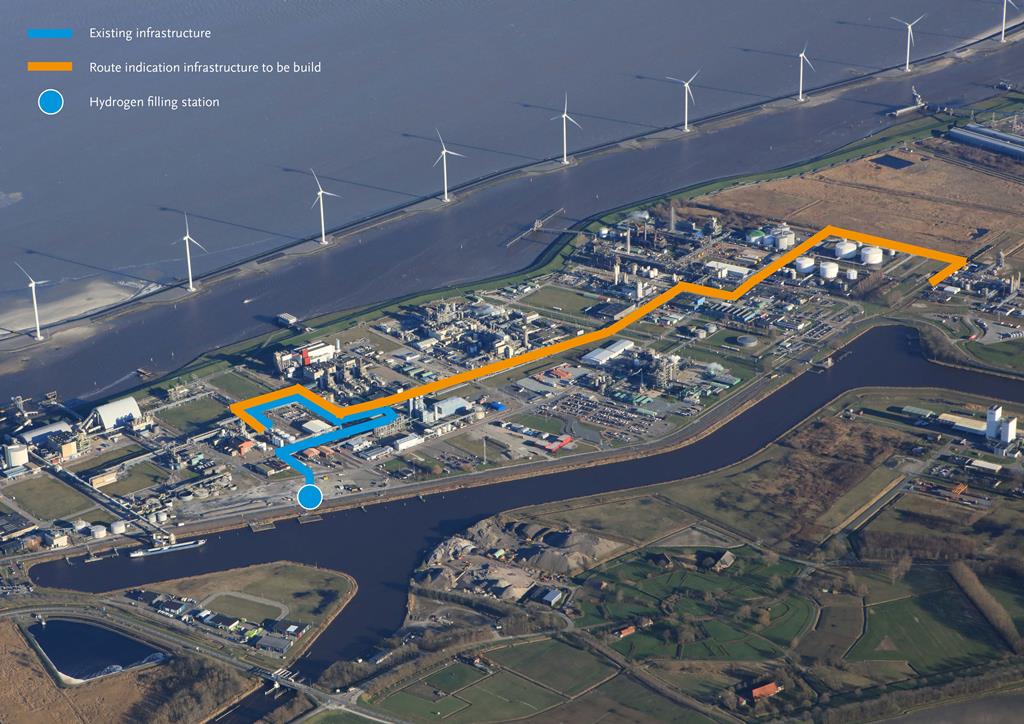 Overview of the existing and planned hydrogen infrastructure in the industrial area of Delfzijl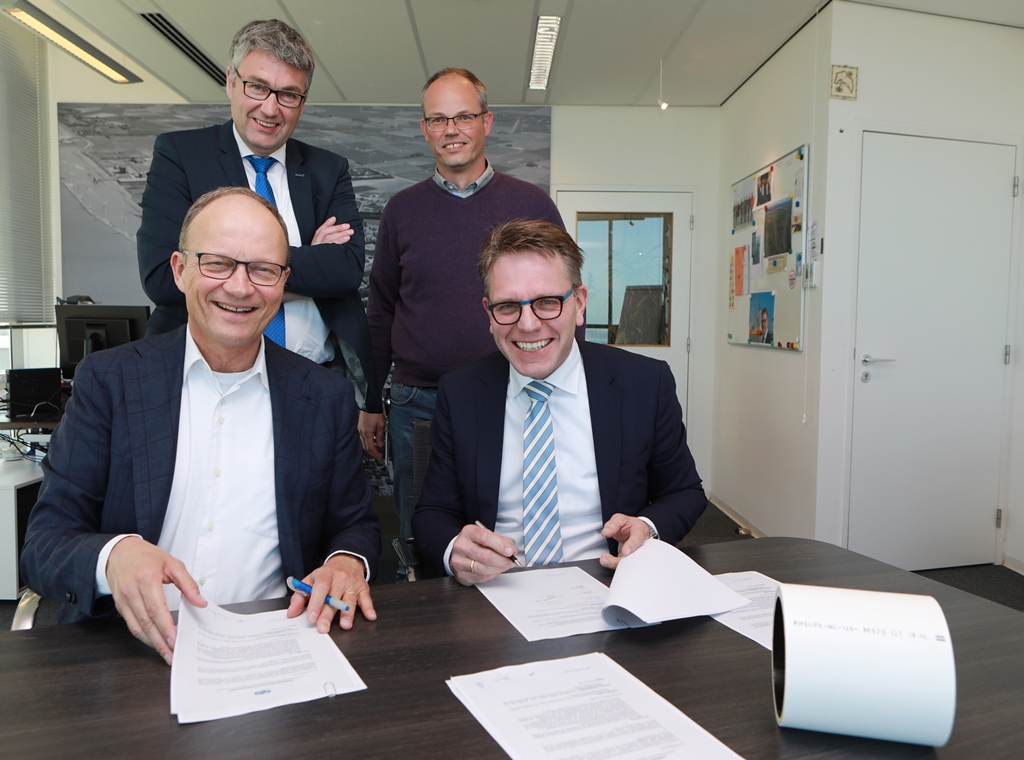 In front CEO Mark van Loon of Pipelife (l) and Cas König of Groningen Seaports (r) are signing the cooperation agreement. At the back Eertwijn van den Dool (l) and Herbert Colmer (r) of Groningen Seaports.