Groningen Seaports is to invest over €25 million to make the Heveskes industrial site, located between Chemie Park Delfzijl and the Aldel aluminium plant, suitable for allocation and to develop it and connect it to the existing roads, cables and pipelines. Developing the Heveskes site means that Groningen Seaports is fulfilling its broad mission of sustainably developing and exploiting industrial sites and contributing to employment and sustainable green economic growth in the region. This part of the industrial site is expected to offer jobs for 200 to 250 people.
New economic activity
Heuvelman GSO recently announced its intention to establish in this area and SkyNRG and Avantium had also expressed their intention to operate in Delfzijl. North Water also plans to expand its activities in Delfzijl in response to the many projects that are currently underway. Once the land has been prepared for construction, the result will be a site designed in such a way that there are plots of land that can immediately be allocated and built on, taking the wishes of the prospective buyers into account wherever possible. The project will be carried out in phases to ensure that the final layout of the site remains flexible.
Groningen Seaports' CEO Cas König: "This is a shining example of industrial interaction, where we have worked intensively together with local industry to bring a site that has been vacant for decades to maturity by creating an optimum establishment climate with public authorities, companies and other parties and bodies. This pre-investment will help the potential new arrivals to bring their plans to fruition and give a huge boost to the development of the energy transition in general and sustainable economic activities in Delfzijl in particular."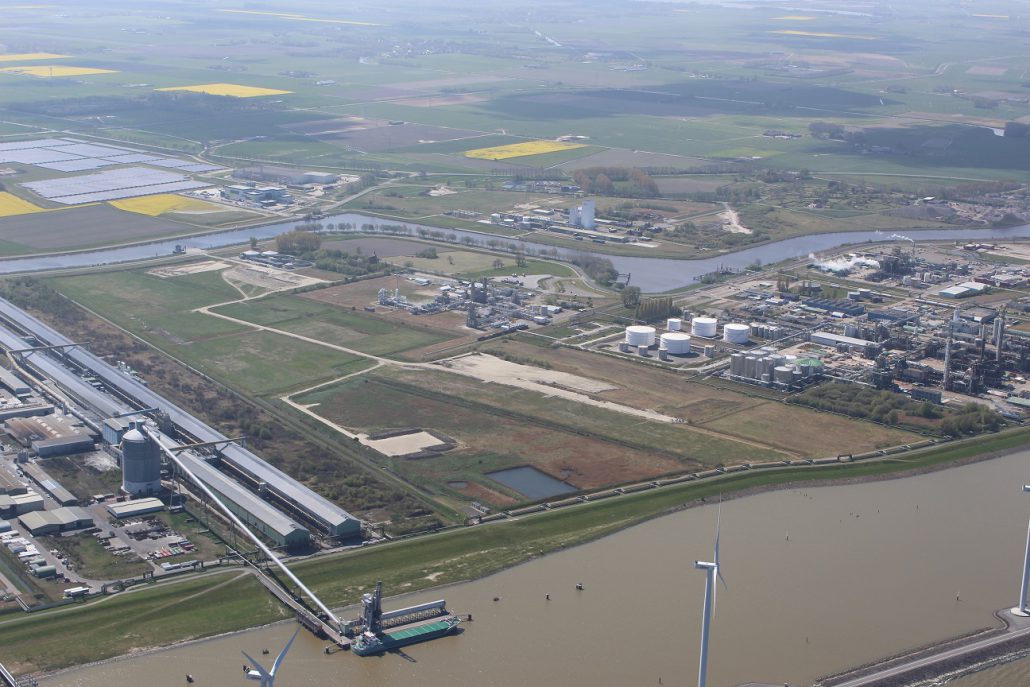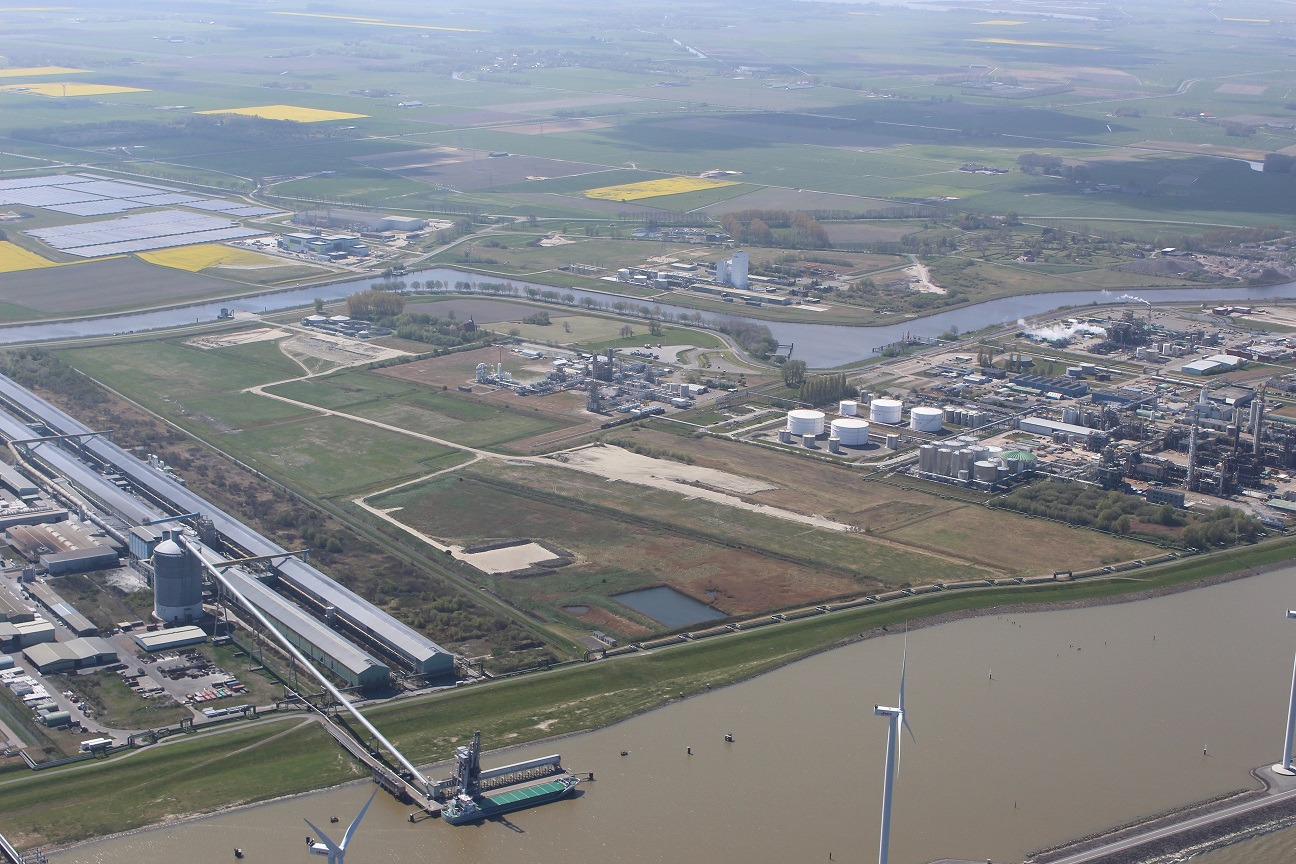 Heveskes industrial site (photo: Groningen Seaports)
Facilitating joint infrastructure
As well as the basic infrastructure such as roads, waterways and utilities, the Heveskes industrial site will be linked to the existing utilities of the Chemie Park Delfzijl. Groningen Seaports will be realising and operating a large part of these utilities. This facilitating joint infrastructure also includes a hydrogen infrastructure, for which Groningen Seaports is using the plastic hydrogen pipeline developed by the port authority itself. Shared facilities such as car parks, a gatehouse and weighbridge with services are also being developed on the site.
CEO König: "By future-proofing this area, we are making an important contribution to a circular economy. With Chemport Europe, this region offers a strong ecosystem for green chemicals. That is what we're going for. Our goal is to make the chemical industry cluster completely climate neutral by 2050. This investment and attracting leading companies are increasingly giving shape to that vision."
Work underway
The work is now in full swing and includes raising the site, dismantling an old dredging spoil depot, building ditches, roads, a fence and an entrance gate. Also, a loading and unloading facility is being built at Oosterhornkanaal. The work is needed to facilitate new businesses on the 42-hectare site that has been left undeveloped for many years, 29 hectares of which can ultimately be allocated for new businesses. The site is being developed in phases up to and including 2024.