The first six transition pieces for Ørsted's Hornsea Two offshore wind farm have arrived from Great Britain at the Buss Terminal in Eemshaven. The wind farm will be the largest offshore wind farm in the world, dispersed across an area of 462 km2 when it is commissioned in 2022.
Over the next months, Buss will receive a total of 165 foundation sets, which will be handled and stored on the terminal. These foundation sets consist of a monopile, which is installed into the seabed, and a transition piece, which connects the monopile with the tower of the wind turbine. Approximately 140,000 m2 of the 250,000 m2 heavy lift terminal will be used for this project. The foundation sets will then be loaded onto the installation vessel "Innovation" and installed at the wind farm.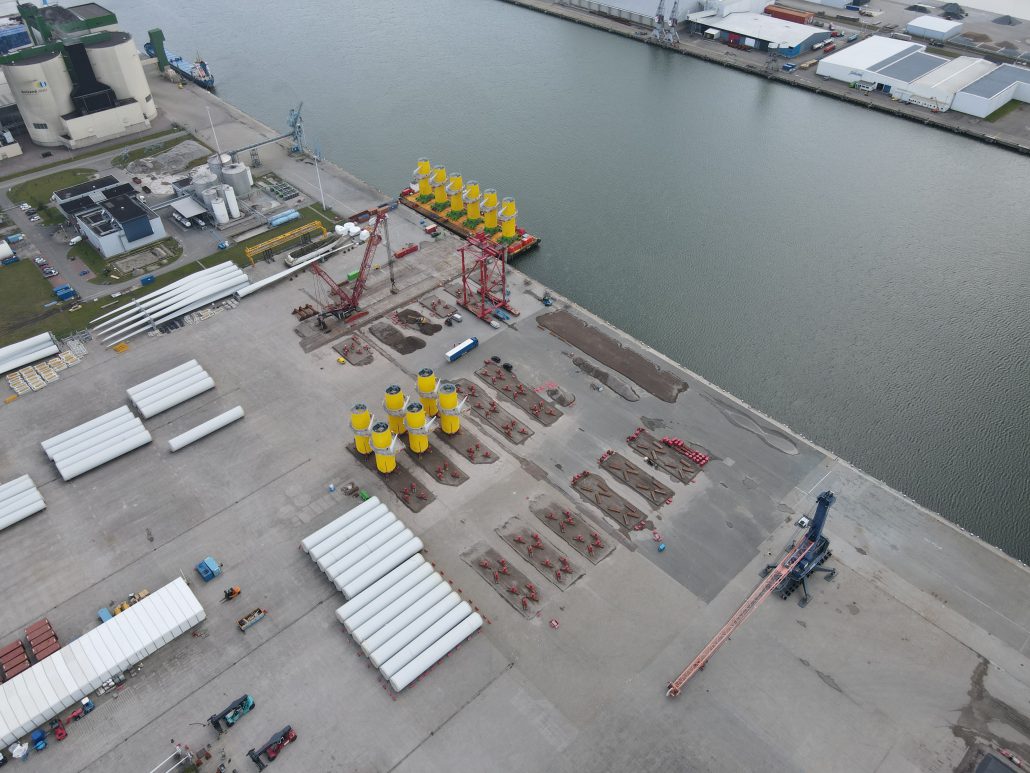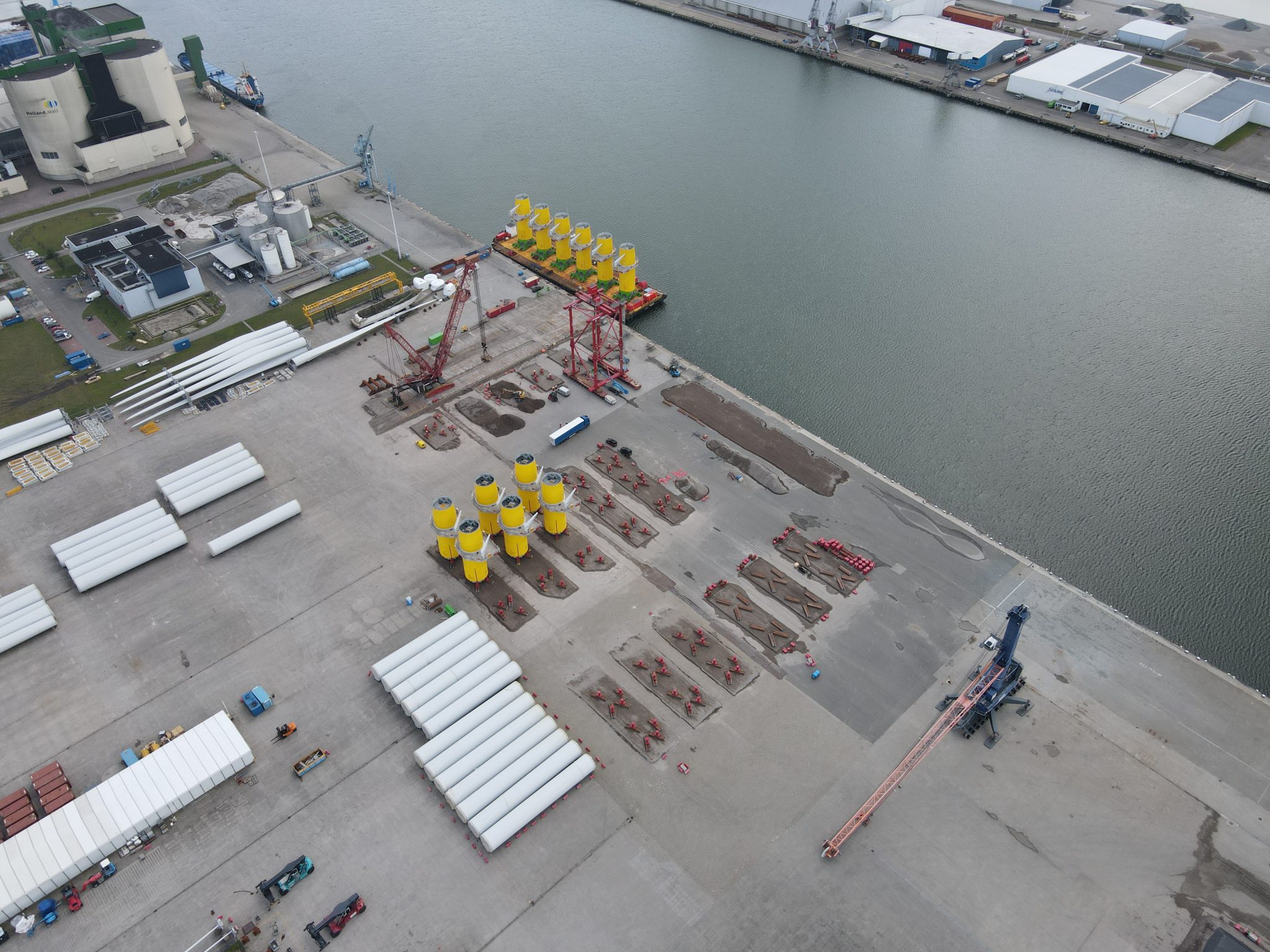 Buss Energy is responsible for port logistics at the largest offshore wind farm in the world (photo: Buss Terminal Eemshaven)
Large components
Buss will not only provide the personnel and the storage area but will also be responsible for the project management of the base port logistics and the required equipment. Profound experience and special heavy lift equipment is required to handle these large components. The unloading of the transition pieces from the transport barge is carried out by a crawler crane type LR1750. At the terminal itself, Buss uses a gantry crane on SPMT axles to move the almost 350-ton transition pieces. The monopiles weighing up to 1,230 tons are also moved with SPMT axle lines and dedicated transport saddles. The self-powered transporter has 96 pendulum axles and can raise and lower the monopiles hydraulically.
165 turbines
Hornsea Two is located approximately 89 km off the Yorkshire Coast in the North Sea. The wind farm of the Danish energy company Ørsted includes 165 Siemens Gamesa 8-megawatt turbines. With a total output of almost 1.4 gigawatts, it can supply over 1.3 million households with green energy. "We are delighted that the starting signal for the project has now been given. For us, a project of this magnitude is a great sign of confidence in the performance of our project team in Hamburg and our terminal in Eemshaven", comments Martin Schulz, Managing Director of the Buss Energy Group, on the project launch.
The Buss Terminal Eemshaven won the tendering procedure of the client DEME Offshore in February and is now responsible for handling, storage and terminal logistics of the 165 monopiles and transition pieces on its own terminal site.