Gasunie subsidiary EemsEnergyTerminal's floating LNG terminal at Eemshaven, used for landing and storing liquefied natural gas, has been fully operational since mid-September. On Thursday afternoon, 8 September, this LNG terminal was opened in the presence of Minister Rob Jetten (Climate and Energy) and Prime Minister Petr Fiala of the Czech Republic, marking the start of the building phase of EemsEnergyTerminal. It was also on this day that the first LNG tanker arrived at Eemshaven.
EemsEnergyTerminal consists of two FSRUs: the Eemshaven LNG and the Golar Igloo. Gasunie has leased these vessels for five years, and they are located on the north side of Wilhelminahaven in Eemshaven. An LNG tanker arrives weekly, docking ship-to-ship against the Golar Igloo to offload liquefied natural gas. From there, it can be transhipped to the Eemshaven LNG. Both FSRUs can 'regasify' and introduce gas into Gasunie's gas pipeline network. A natural gas and hot water pipeline have been laid on the quay. After processing the supplied LNG, EemsEnergyTerminal can transmit eight billion cubic metres of natural gas a year to the national natural gas network.
Currently, ten different LNG tankers have already called at Eemshaven. Supply depends on weather and usage, as well as the price of gas in Europe and the rest of the world.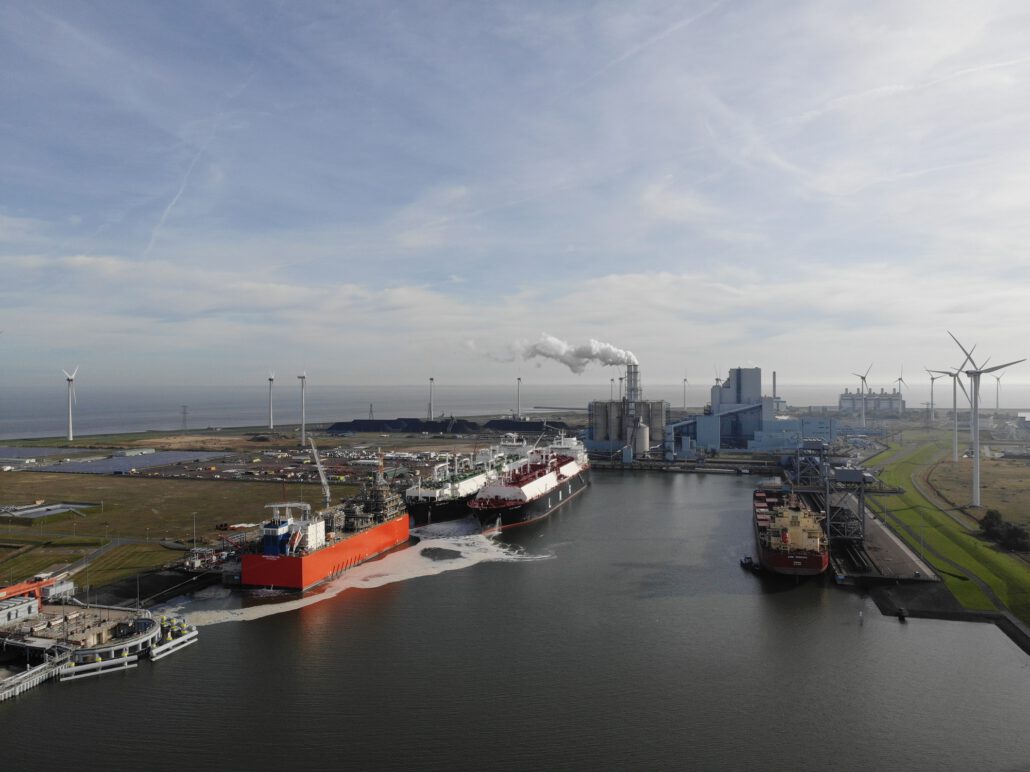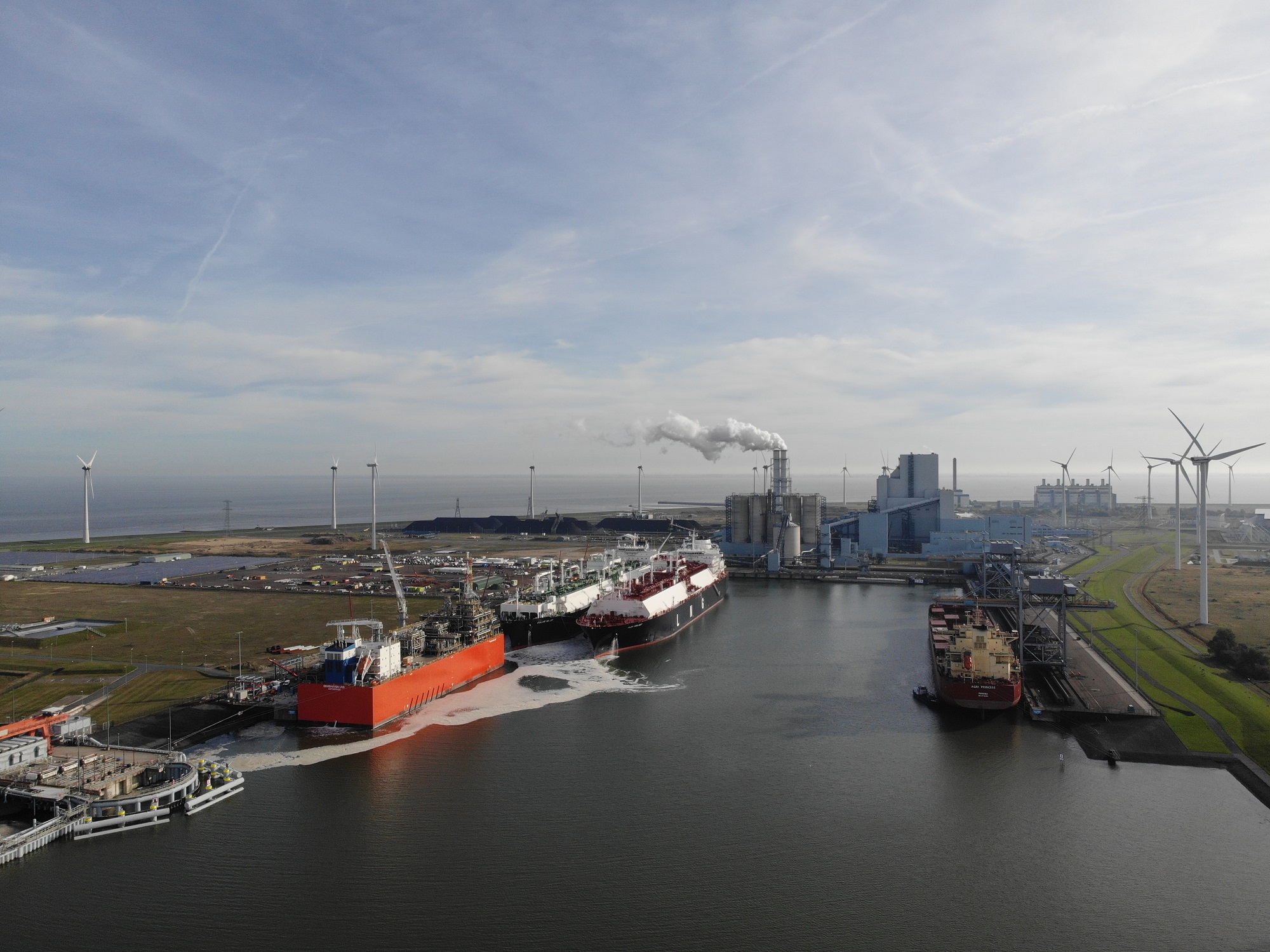 Gasunie subsidiary EemsEnergyTerminal's floating LNG terminal at Eemshaven (Photo Groningen Seaports)