ChemCom Industries in Delfzijl is to undergo a major expansion with modern storage and loading capacity for two types of adhesive. ChemCom is thus taking on a six-year commitment to a large company that makes sustainable wood products. With this long-term cooperation, the company will secure the sale of these products for the next six years, saving 13 jobs. This expansion is also being made possible by a subsidy of 315,000 euros from Regional Investment Support Groningen (RIG).
ChemCom Industries is a chemical company which – in addition to sustainable adhesives – produces various high-quality products, such as superplasticizers for the plaster and concrete industry, sustainable plant nutrients and formaldehyde, an intermediate product for the chemical industry. Managing Director Leen van der Sluis: "We're pleased with the opportunity to expand and the collaboration with this major customer. It's a win-win situation: this company can make use of our infrastructure and no longer needs to invest in capacity, knowledge, maintenance and absorbing price fluctuations. And this gives us a stronger foothold in the market for adhesives for the sustainable woodworking industry."
ChemCom making good inroads
Member of the Provincial Executive Patrick Brouns is proud of the company in the Eems Delta: "ChemCom is making good inroads with innovations and the expansion and greening of products. With the support of the RIG subsidy the company has already built a plant for the production of raw materials for high-grade alternative fertilisers and a plant for the production of Glycamal, a 'green' chemical product that replaces 'grey', non-sustainable and non-environmentally friendly alternatives." Peter Arnold Jellema, Director of Economic Board Groningen (EBG), couldn't agree more. "This investment by ChemCom will save jobs and make the chemicals sector in Delfzijl greener: a clear win-win for all concerned".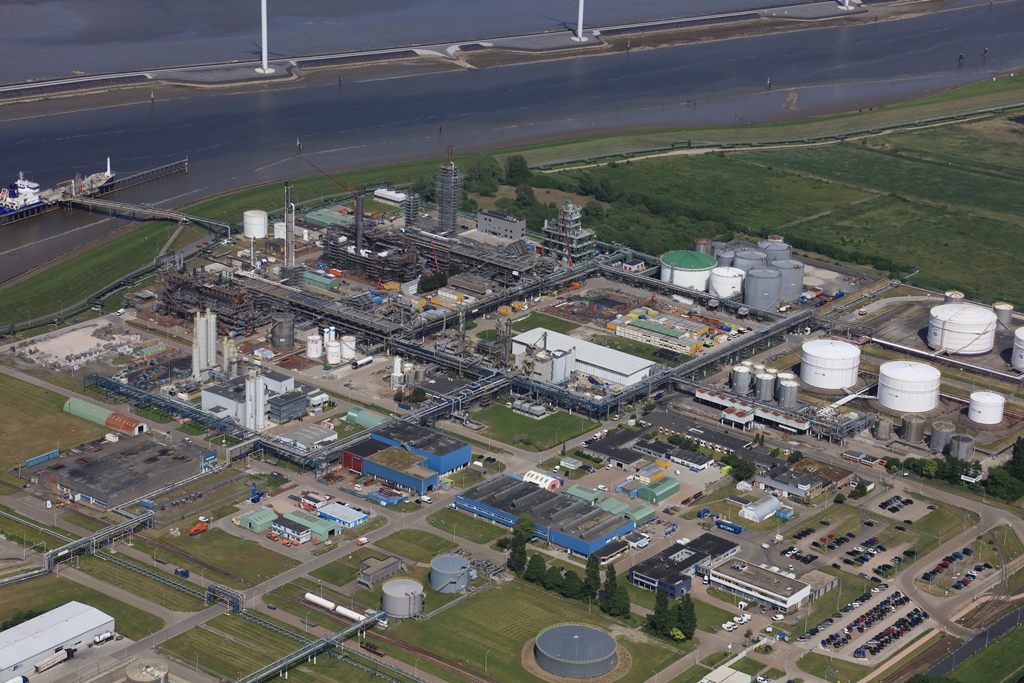 Bottom right the plant of ChemCom Industries in Delfzijl