The construction of the heliport in Eemshaven is getting underway in mid-June. Innogy has already made a start with having the two wind turbines near the heliport site dismantled. Two new wind turbines are being built elsewhere in Eemshaven for this purpose. Groningen Seaports is responsible only for building the infrastructure, in this case the construction of the heliport. The work is being carried out by the contractor KWS from Leek in the Northern Netherlands. After that, the future operator will manage the heliport commercially. Negotiations are at a concluding stage. If everything goes according to plan, the first flight could take place as early as this autumn.
When the time comes there will be a maximum of fifteen helicopter flights a day via the current shipping route to wind farms in the North Sea. This will mainly involve the transport of construction and maintenance personnel.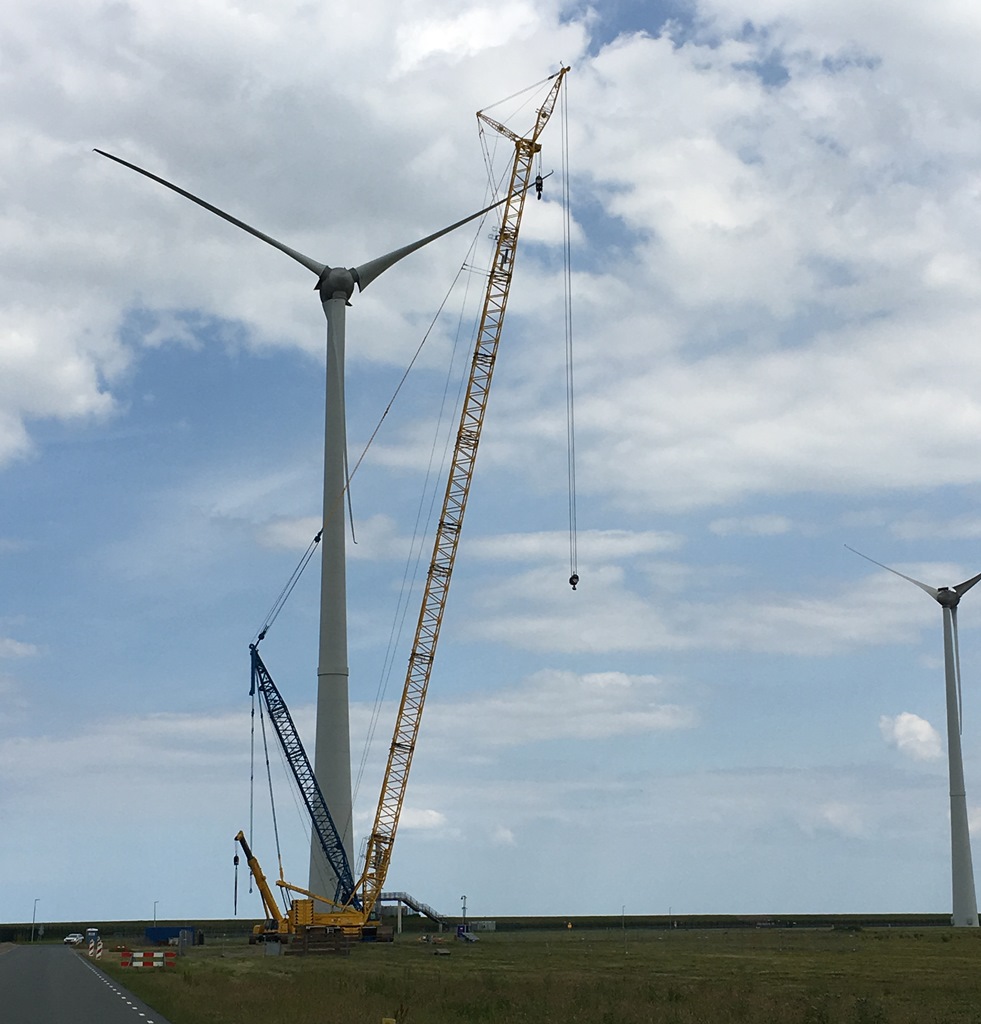 The crane has taken position to dismantle the first wind turbine. At the right the second wind turbine that will be dismantled soon.