Purified Metal Company (PMC) recently started the construction of its circular steel plant in Delfzijl. The factory will process up to 150,000 tons of contaminated steel scrap a year into new raw material. The new recycling plant will create around 68 direct jobs and PMC expects the plant to be operational by July 2020.
PMC has developed a new worldwide patented process it can use to recycle contaminated steel into high quality raw materials for the steel and foundry industry. This method is not only safer for people and the environment, but also ensures that contaminated steel is processed safely and given a second life. With the construction of the factory in Delfzijl, PMC is literally and figuratively putting this recycling process into operation.
Closed installation
From next year on, steel waste contaminated with asbestos, heavy metals or organic components will be heated in a closed installation to 1500 degrees. Asbestos fibres are thus rendered harmless and other serious contaminants are captured and neutralised in an advanced flue gas cleaning plant. What remains is cleaned steel scrap, a superb raw material for the steel industry. The asbestos, which has been converted into a sandy and glassy product, can also be used as a foundation material in construction.
From hazardous waste to high-quality raw materials
Until the 1993 ban, asbestos with steel was widely used in the Netherlands. In heat-resistant gaskets, for example, but a lot of asbestos has also been processed in oil and gas platforms in the North Sea that will be demolished on a large scale in the coming decades. There is also asbestos on the gas pipelines that were laid before 1993. Many of these asbestos-containing steel products are simply dumped, because cleaning them is too expensive or technically impossible. Heavy metals can also be separated from the steel in the same process. This includes, for example, mercury released during the production and transport of natural gas. But also Chrome 6, which was recently in the news because it is found in paint on bridge constructions of Rijkswaterstaat. Cleaning is expensive or technically impossible. PMC is changing this. Its circular process converts hazardous waste into high-quality raw materials. During the process, the asbestos fibre is destroyed and no longer poses any danger to people or the environment. All other contaminants are captured and rendered harmless.
The recycled steel is also a high-quality raw material that can be used by steel manufacturers to produce new steel products. Not only does PMC thus solve a waste problem: it also lowers CO2 emissions by 50% at factories that produce steel from the blocks of PMC compared to factories that make it from iron ore.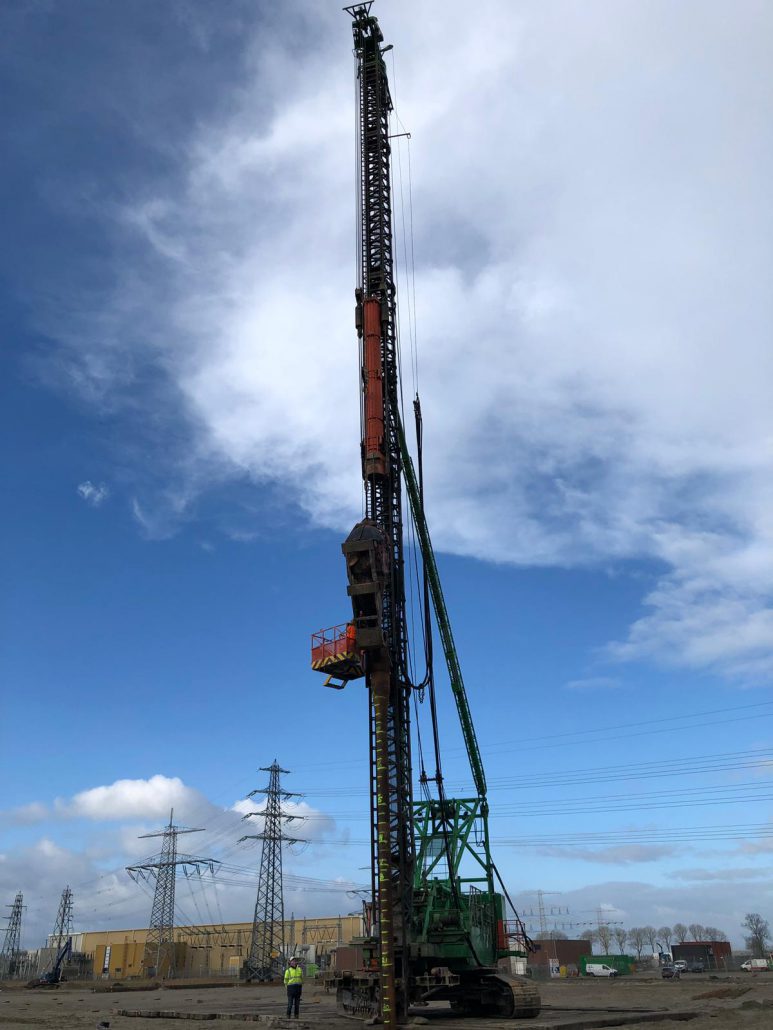 Purified Metal Company (PMC) recently started the construction of its circular steel plant in Delfzijl